Texas A&M Vs Vanderbilt Odds and Betting Preview
If you need an idea of just how tight things are in the national rankings right now, just take a look at what happened to the Texas A&M Aggies last week. They started the week at #4, and after going 1-1, dropped down to #8 despite having their win come against a ranked opponent. They will be looking to move back up again this week, and will get things started with a trip to the Memorial Gymnasium in Nashville to face the Vanderbilt Commodores on Thursday, February 4. Don't forget to check out out betting lines for NCAAB by clicking here.
Texas A&M Vs Vanderbilt TV Info and NCAAB Odds
When: Thursday, February 4, 7 PM ET
Where: Memorial Gymnasium, Nashville, Tennessee
TV: ESPN2
Stream: WatchESPN
Radio: Texas A&M Sports Network
Opening NCAAB Lines: TBA
The Aggies have been a pretty dominant force in the SEC conference this season, and should be considered the favorite for this one. There really is no such thing as an easy win in this conference, though, so it might well be worth taking a look at Vanderbilt against the spread.
Why Bet on the Texas A&M Aggies
Despite the loss to Arkansas last week, you have to say that things turned out pretty well for the Aggies (18-3, 7-1). There were some who believed that the loss to the Razorbacks might be the start of a steady decline, but Texas A&M showed just how mentally tough they are by bouncing right back with a win over a very good Iowa State team. The Aggies have put together a winning record on the road this season, and only have a single conference loss to their name through the first 8 games. The Aggies have held their opponents to under 70 points in 5 of their last 6 games, and only lost when Arkansas crossed that threshold. The Aggies are averaging 77.7 PPG, and are giving up 64.1 PPG.
Why Bet on the Vanderbilt Commodores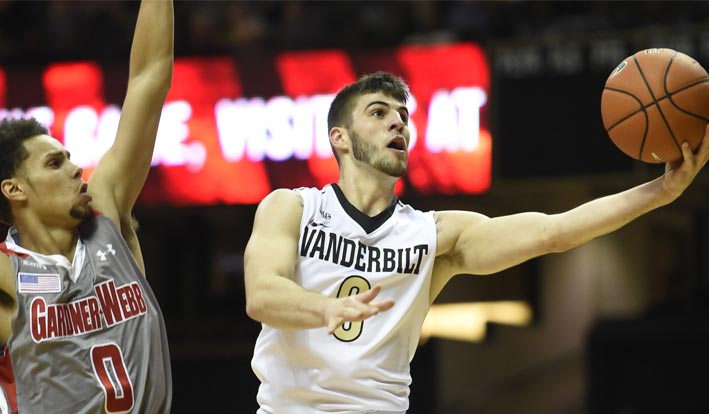 You look at the Commodores (12-9, 4-4) and you see a team that has lost all 5 games they have played against ranked opponents this season. What you may not notice is how close they have come to winning a couple of those games, as their average margin of defeat in those 5 losses is just 7 points. That suggests that they have what it takes to hang with the big boys, but that they may just be lacking that killer touch that could put them over the edge. If they are going to get the win here, you feel that they are going to have to break the 70-point barrier, which is something they have done in their last 4 wins. The Commodores are averaging 76.0 PPG, and are giving up 66.3 PPG.
Expert Picks and Final Score Prediction
I believe that the Aggies will come away with the win here, because I think they have a defense that is good enough to keep Vandy under 70 points. I expect this to be a pretty close one, though, and a good game to watch.
Texas A&M Aggies 71 Vanderbilt Commodores 67