Champions League Soccer Betting Winners and Losers
After last week's Champions League action, let's take a look at some of the big soccer betting winners and losers going forward.
One of the big winners was Manchester City. Vincent Kompany raved about the team's "perfect" game plan after City torched Sevilla. He told sources, "We defended solidly, won our aerial battles and were spot on all over the pitch. This was probably the best performance we've given in the Champions League so far." Kompany was right about City's plan. Manager Manuel Pellegrini has not always been the most flexible tactician while at the helm with City, but against Sevilla he was masterful. He found a balance between attacking and maintaining a solid protection scheme. He combined Fernando with Fernandiho to form a central midfield screen. This provided a backdrop of movement and tackling that allowed Jesus Navas, Yaya Toure and Raheem Sterling to work their magic on the attack. Fernandinho was able to work proactively instead of putting out fires, thanks to Fernando's presence. The results spoke for themselves. City have qualified for the next round with two games still to go, which many observers would not have predicted after City fell at home against Juventus.
.@VincentKompany: "It's time to get our heads right and get back into the League after a very good result in Europe" pic.twitter.com/Niv8BmQQGs

— Premier League (@premierleague) November 8, 2015

Manchester United manager Louis van Gaal emerged as a winner this week as well. One of the British newspapers described him as having played Russian roulette and evading the bullet. The fans howled when van Gaal send Marouane Fellaini on in the second half, and the choice was important as it had major implications not just for United's qualification chances but also for van Gaal's continued presence on the sidelines. The fact that United won validated van Gaal's decision, and there's nothing to silence the boos like a win.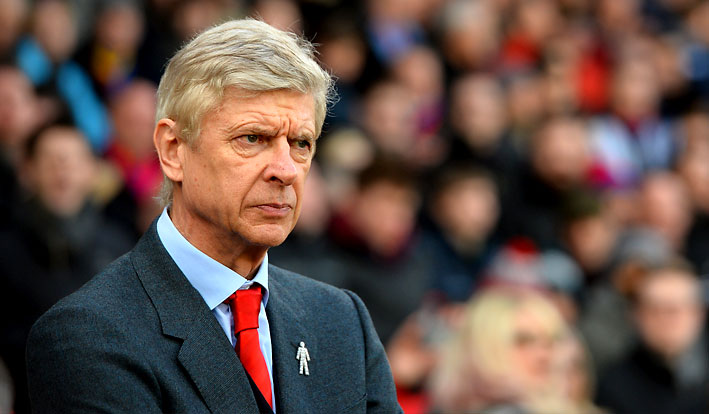 And on the losing side? We have to begin with a look at Arsenal. Manager Arsene Wenger was vocal in September about Arsenal's motivation to win the Champions League. However, their loss against Bayern Munich was stunning in its margin. The team did not defend well, and Wenger noted that in his postgame press conference. He said, "We made things quite easy for them with our defensive performance. We were extremely poor defensively. We were not at the races. When we went forward, we had chances but with a defensive performance like that, you go nowhere. I can't tell you if it's the worst of my tenure. It will not remain in my memory for anything positive." Arsenal have suffered a number of key injuries and their depth players are far from skilled.
And how about Cristiano Ronaldo? When he was in action against Paris Saint-Germain, he did not touch the ball one time in the PSG penalty area, even though he was the lone striker. Manager Rafael Benitez is likely pleased with the team's win, but there is also the fact that artistry has been set aside in favor of some sheer defensive stability. That is not enough for a team like Real Madrid, though. Once Karim Benzema, James Rodriguez and Gareth Bale return from injury, the team must return to feeding Ronaldo the ball.